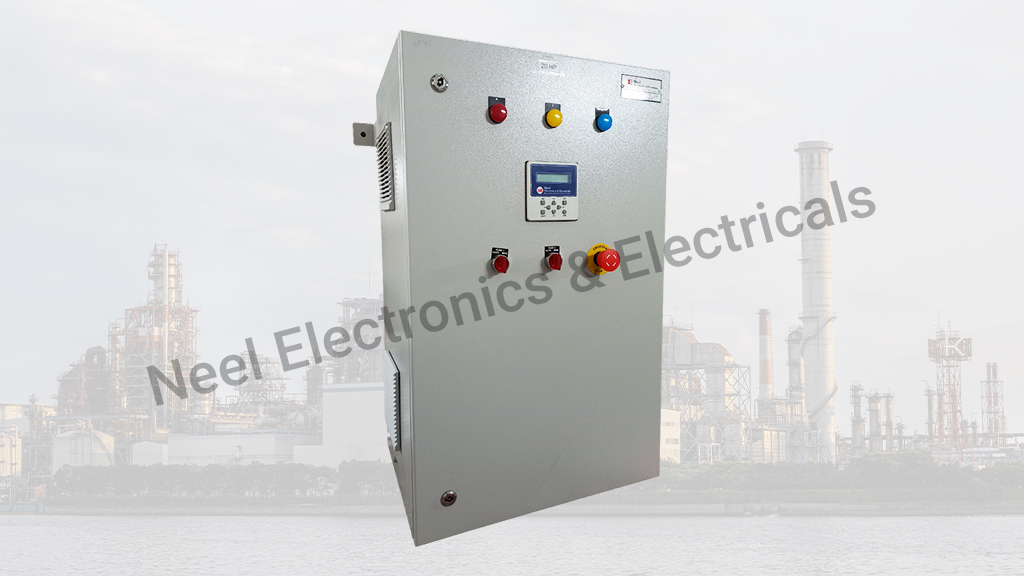 HPT / Hydro Pneumatic Systems Pump Control Panels
AUTOMATIC PUMP CONTROL PANELS FOR HYDRO-PRESSURE BOOSTING-PRESSURE PUMPS
AC Drives ( VFD ) based Control panels for HVAC.
Water Pressure Boosting systems for Constant Water Pressure.
More Efficiency, Energy Conservation & Smooth operation of Pump sets.
SALIENT FEATURES OF THE CONTROL PANELS
Auto operation based on Level & Differential Pressure by PLC-VFD, PID & Differential Pressure Transmitter or Pressure Switch
Available in 1Ph / 3 Ph supply pump sets
Capacity Range : From 0.25 HP to 40 HP
Auto / Manual operation modes
Auto - Alternate & Simultaneous operation of multiple no of Pumps in "Working + Standby mode"
Switchgear from reputed makes., L&T, Schneider, Siemens, Sprecher + Schuh
Motor Protection against Single Phasing, Reverse Phasing, Overload, Dry Running.